Model Students represents bright, confident young models from across the UK. Founded at The University of Nottingham in 2010, Model Students really is an agency with a difference.
We nurture our models, emphasising our ethos of looking good through a healthy attitude towards body image and giving them fantastic opportunities to work with a variety of clients from Boots to Urban Male, Pretty Polly Tights, KH Hair, Lulu Gunniess and UCAS, to name but a few. Our clients have confidence in our models, in their professionalism and love the fact that we have scouted them for their great work ethic and personalities as well as their looks. We are also very proud that we can say our models are more than just pretty faces.
Company Director – Anna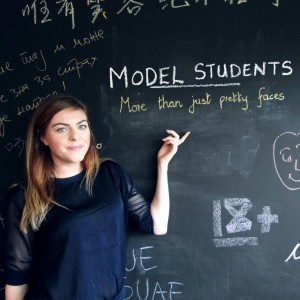 Having modelled since 2006, Anna worked on campaigns for Tigi Bead Head, Wella and Dare to Wear whilst studying for her business degree at The University of Nottingham. Having realised how well modelling fitted alongside her studies in her final year she launched Model Students, creating an agency that is recognised as ethical, student friendly and focussed on delivering a quality modelling service to British clients.
"Whist maintaining a professional attitude in all aspects of our work we endeavour to have a friendly and unpretentious approach to everything we do."
Head Agent London – José Pope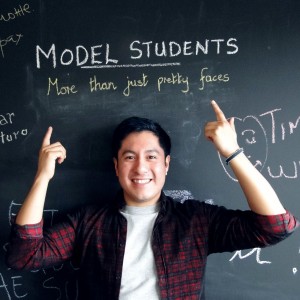 Jose is an internationally published, professional fashion portrait photographer based in London. Having
studied for a Masters in wildlife & landscape photography at The University of Nottingham, Jose first entered the London fashion world managing Leo Photographic Studio, owned by professional menswear photographer Leigh Keily.
Under the mentoring of Keily, Jose's fashion career flourished and he began working with various high end modelling agencies and clients, photographing the likes of Cara Delevingne, Jourdan Dunn and Kendall Jenner backstage at London Fashion Week and taking photos for a Zara Online Campaign.
Our small team in both our Nottingham and London offices are passionate about looking after our models and providing a quality service to our clients. We are proud of our success to date and even more excited about our future!
Testimonials
Stuart Clarke – Boots  "We have been using Model Students as our primary source of models for our beauty how-to videos for a number of years. Anna is always accommodating and great to work with, and all of the models that we have used have been very professional and friendly. I wouldn't hesitate to recommend them, and look forward to working with them again in the future."
Amber Crawford – Epona Clothing– "Everything went incredibly smoothly and all of the models were wonderful, all brilliant to work with both in terms of the actual modelling and also just general personality etc – everyone was on time etc so it was really great."
Ian Chappell – Pretty Polly Tights – "The shoot went brilliantly, thank you! The girls were just so great – all up for it and we had a great laugh. We were dead impressed with them all – a real pleasure to work with.. THANKS."
Stuart Baldry – Urban Male "Model Students has been a brilliant find for our brand with a great range of models that always turn up on time, which is essential for outdoor shoots. Anna and the team are always a pleasure to work with and we hope to work with them more over the next year."