April 13, 2016, Darren Choong
You've met some of our current models, you've seen where some of our previous ones are right now, so what better time than to meet the person behind it all…
Anna herself!
Here's a unique look into a typical day running the agency for her. Even at the helm of this growing agency, she feels appreciative for the strong support of Pauline and José. More often than not, she has to handle numerous peculiar requests as well as manage several tricky situations.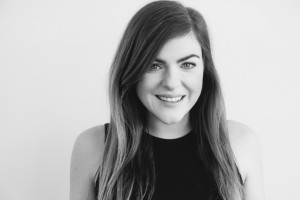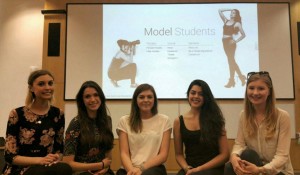 For most businesses, finalising a sale is the last part of their sales process. However for Anna, confirming a booking is just the start of a long journey. One issue Anna faces on a daily basis is at the pre-job stage, where she has to handle matters from last-minute cancellations to logistical planning.
On this very morning, Anna has already received two cancellations, one from a model and another from a client. What makes things trickier is the short notice. She begins searching for a replacement model, even if it seems almost impossible to find another model of exactly the same size, as the client already measured their outfits to that of the initial model booked.
Models are not obliged to take on jobs, but last-minute cancellations for jobs booked long in advance doesn't reflect well. As this wasn't the first time, it was only natural that I would have doubts over her motivations to model.
Moments later, Anna is informed a client has gone away on business and has to cancel the weekend's casting. Almost immediately, her very first reaction is to inform the three models booked for the job. The wellbeing of her models always seems to be high in her priorities.
A regular enquiry faced by Anna this morning is from students who wish to hire models for their end of year fashion projects. Faced with tighter budgets, some would try to negotiate rates cheaper than our current prices for students. However, though she is committed to supporting young aspiring designers, she has to be firm with the student rates, which are already heavily discounted.
Affording just one student a cheaper rate compared to their peers would be unfair to other students who book our models as well.
Another regular matter to attend to is interpreting clients' requests. It can be an information overload at times, whenever clients get a tad overly excited about their projects, making it more difficult to interpret their demands and the suitability of models for them. Besides this, logistical considerations are high on today's to-do list, looking at seemingly trivial things like train timings, potential accommodation options etc., all so that the model can fully focus on the job at hand.
After preparing for these upcoming jobs, Anna then moves on to close completed ones. She has to write to some clients that do not fulfill their payment obligation in time, as she can only pay the models once she has received payment from the clients. The models are still students after all, and she understands the importance of paying them promptly.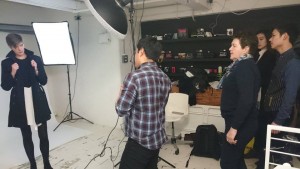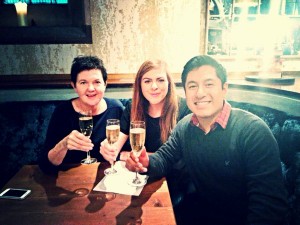 For all these problems faced today, it seems to be all worth it when Anna receives positive news, with some coming quite unexpectedly! As well as opening a London office earlier this year, Model Students' presence in Manchester is growing – with news that the University of Central Lancashire (UCLan) became the first university within Manchester to book our models.
Would you be surprised to know all this happened within one morning? What about the afternoon then? It's usually much of the same, but this particular afternoon just so happens to be dedicated to the monthly interview for potential models!
Just before the models arrive, Anna manages to squeeze in one more daily routine – having a quick catch-up with London-based José over the phone, just to ensure everyone is on the same page.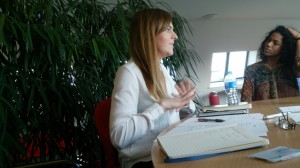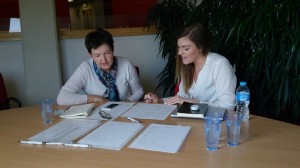 Anna's interviews run like clockwork, and this afternoon's session is no different. She tries to get to know the models, what they study, their motivations, etc. Even as she explains the agency's business and ethos to the models, she's actually accessing them at the same time, reading into their responses and interactions. She also takes the time to impress upon the models the importance of remaining professional as a model student.
Once you have confirmed a booking, it's really important that you see it through.
A major consideration that comes up in the discussions post-interview is whether she can find work for these new models. She wants to avoid situations where models can't seem to get any bookings, which might not be the best thing for a student's self-esteem. For models she's unsure about, balancing the agency's ethos and business motives is what Anna has to ultimately grapple in making her final decision on them.
With that all said and done, Anna returns from the afternoon's interviews and gets on with more not-so-glamorous work like replying emails and completing invoices.
She even has to find time to sign off on this blog post!