April 24, 2019, Anna Gray
Over the past few years we have seen a shift from the popularity of the waif like model trend made famous by Kate Moss in the 90's to the rising popularity of athletic, super fit models.
In 2019 what seems to be more important than being skinny is being fit – more and more brands are wanting models who have clearly been eating well and hitting the gym. Finally!!
Instagram has made gym bunnies and yoga gurus popular; it's even made clean eating cool with stars like Deliciously Ella. Young people look up to and want to be like the guys and girls who spend evenings and weekend working out instead of going out binge drinking.
Here at Model Students, although we think it is important to not get too hung up on your body, we also think it is really positive that taking care of your health has become a popular trend.
So here are our top tips for getting a great body and a healthy glow!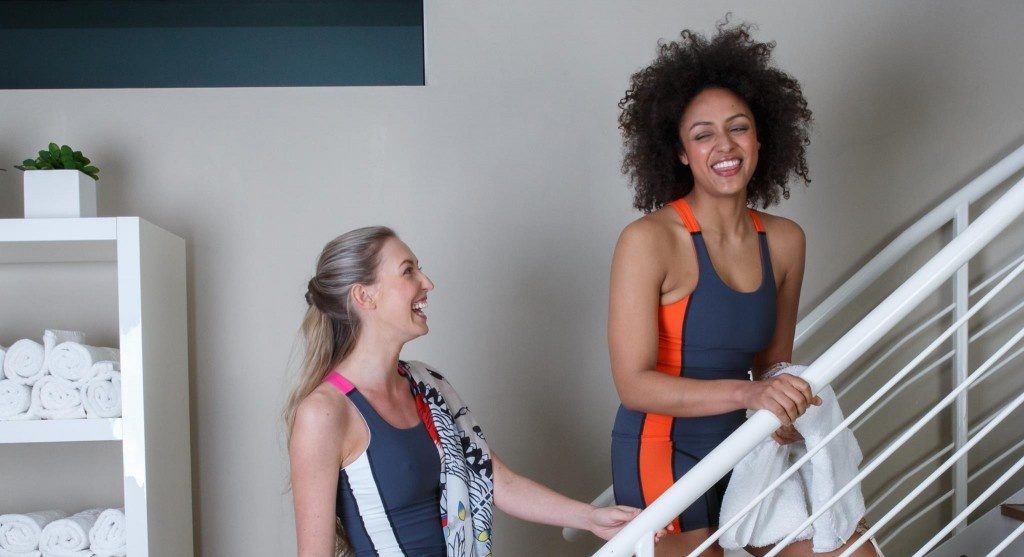 Get moving! With spring finally here there are no excuses, get out running and walking. If the outdoors isn't your thing hit the gym or swimming pool or sign up to an exercise class, there are so many options these days from kick boxing to pole dancing to yoga…there is something for everyone. Our best bit of advice is to try new things until you find a sport that you love, that way you will look forward to doing it, instead of dreading it or seeing it as a chore.
Get Eating! – Instead of worrying about what you shouldn't be eating, think about of the awesome things you should be eating, lots of healthy fruit and veg, delicious cheeses, fish, eggs, nuts, seeds…if you are focused on getting a wide variety of healthy food in your diet the focus should switch from thinking about and craving junk food. That's not to say you shouldn't treat yourself every once in a while, if you really fancy some chocolate or a cheeky burger don't beat yourself up about it if you do succumb to the temptation. However, there are so many great recipes out there that are delicious and super healthy you can indulge without eating the junk! For example, these aubergine brownies an indulgent chocolate treat. Yum! 
Find some inner peace ? Mental health is just as important as your physical health. That's why it is a good idea sometimes to take a step back from your busy schedule and do something that is just for you. Taking time to meditate is great for calming the mind but if meditation isn't your thing there are plenty of other ways to find some inner peace, like taking a nice long bath, reading a book or going for a long walk.
These tips are relevant no matter where you are in your life, whether it be studying for exams, working or both! Aside from the excitement and glamour, modelling can be a tough job, often with long, tiring days. Keeping yourself hydrated and nourished should be a priority.
For more information on how top model Sarah Ann Macklin mangers her busy schedule and keeps her health in check head over to the Be Well Collective , there are some great hints and tips in here as well as fab recipe ideas https://www.sarahannmacklin.com/news
Putting pressure on yourself to diet and exercise can be stressful and demotivating but by putting your health and fitness first we are sure you will start to feel the difference and that inner healthy glow will start to shine through.