November 27, 2018, José Pope
The fashion industry has always been a glamorous one, albeit a very exclusive pretty members-only club, but there has in more recent years been a slow evolution of the criteria needed to be a fashion model. With brands such as River Island, ASOS, Max Mara, Cosmo & even the Kardashian's now jumping on the "Diversity Wagon"
But where has this sudden wave of diversity come from and why now?
Well the fashion industry as it stands today is broken down into various sub-categories such as Beauty (e.g Lancôme, Rimmel), Commercial Fashion (Banana Republic, Juicy Couture, GAP), Online Retailers (Boohoo, ASOS, Pretty Little Thing etc), High Fashion/Haute Couture (Channel, Balmain, Nico Panda), Sports/Urban Fashion (Adidas, Nike, Onitsuka Tiger), Bridal, Footwear to name but a few. So of course diversity has naturally occurred as one "look" cannot simply fit all. However, over the past year it seems like it has been more of a tsunami of diversity hitting us rather than a gentle wave, but what has triggered this?
Well after decades of criticism about being a predominantly Caucasian, young, unnaturally slim and female led industry it seems like retailers/designers/casting directors have finally caught on to the fact that we (the general public) prefer to feel represented as a whole diverse community. The world has changed massively over the last decade in regards to sexual equality, LGBTQ+ rights, Racism etc. and the fashion industry is apologising for it's delayed uptake on this new inclusive world with – you guessed it – lots and lots of DIVERSITY.
There have been a number of campaigns both online and in print, magazine covers and catwalk shows worth mentioning but below are a couple of my personal favourites:
The River Island A/W 18 #labelsareforclothes campaign
One of the only campaigns who haven't just targeted race, weight and gender, but also showcasing individuals with mental and physical disabilities.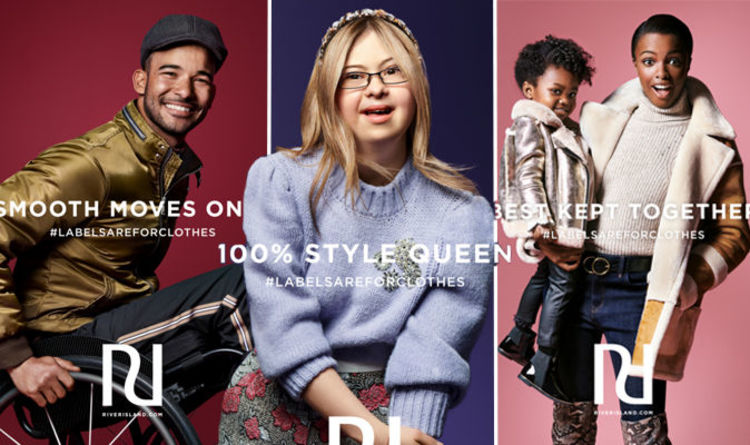 Max Mara A/W 17 Milan Fashion Week Show featuring the Somali-American model Halima Aden walking in a hijab. In 2018 Nike have also released an activewear Hijab for Muslim women to wear when exercising.
Ashley Graham in EVERYTHING (cause she's a babe!) The New ANTM judge and full time curve model , currently signed to IMG Models, has taken curve modelling to the next level and is currently the face of Pretty Little Thing, you Londoners may have noticed her all over the underground.

Khloé Kardashian has even jumped on the diversity bus with the launch of her new Jeans Brand – Good American – which is geared towards women of a "curvier, sexier & stronger shape."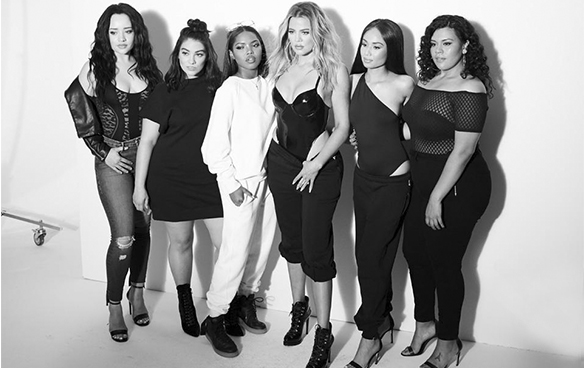 Founded by the reality TV star and her designer friend Emma Grede, they believe that, "fashion should be made to fit women, not the other way around….so [they] set out to make a denim line that's sexy and flattering, and made to fit you – not the other way around." I don't know about you guys but I've certainly got time for any celeb using their influence to create positive change, hats off to you Chloe, the MS Team approve!
The fashion icon Betty Catroux shot her first ad campaign at 70 years of age for Saint Laurent's A/W 18 campaign! You're never too old to look fierce!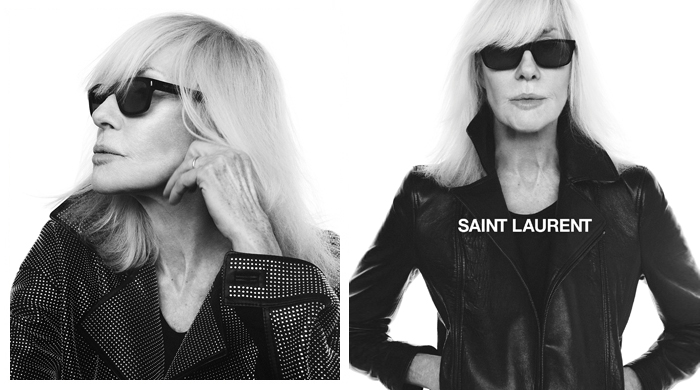 As positive as all of this has been there has been one cover in 2018 that has caused quite the stir – you know the one:
The magazine cover received its fair share of praise AND criticism from the general public. But was this a clever marketing ploy to sell copies profiting off the Diversity trend and is this a positive message to be sending out to an already high level percentage of obese youth? Or should we admire Tess for her body confidence and support a change from the norm? I know how I feel about it but how about you?
J x