December 14, 2016, Anna Gray
2017 is already looking to be a much more body positive year with Ashley Graham landing the cover of Vogue for January and the much awaited 2017 Pirelli calendar full of completely unretouched photos of celebrities such as Nicole Kidman, Julianne Moore and Uma Thurman. It comes as no surprise that the fashion industry has a tendency to represent one type of beauty that most people feel they do not fit. This kind of exclusion is all too common so to see brands becoming much more savvy to this and showing a more diverse range of beauty is quite refreshing.
Ashl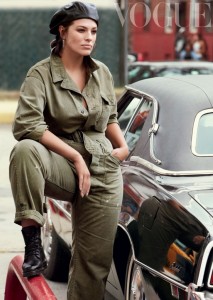 ey Graham is well known for her work with plus sized brands as well as constantly championing a positive attitude towards body confidence so to have landed the cover of Vogue, as well as featuring on the cover of numerous other magazines this year such as Cosmopolitan, Maxim, Self, Grazia etc feels like a stepping stone in the right direction to representing a more diverse range of women.
Pirelli's past calendars usually feature very scantily clad beautiful women and are photographed in a very sexual manner, with the main target audience being men. However this year they've stepped away from that and photographed a range of women based on their achievements and their strength, and feature 13 women ranging in age from 28 to 71. All of which have been stripped back and photographed in a very beautifully raw style – with no retouching whatsoever.
Dove have recently launched a "Be Real" campaign, in which they themselves promise to have a strict stance against airbrushing and are working together with other organizations to help change attitudes towards body image.
"We're committed to creating a world where beauty is a source of confidence, not anxiety, for the next generation of women" – Dove
Even Missguided have recently teamed up with model Barbie Ferreira to shoot a completely unretouched Fall campaign in which they issued a statement saying "Plus isn't the word, we are here to empower girls to dress however they want, regardless of size".
Whilst it's nice to see a variety of brands and platforms get behind this movement and begin to promote a more diverse range of beauty, we're still not fully there yet. The highly anticipated Victoria's Secret Fashion show for example has once again sparked more comments about the lack of diversity within the body types of the models. They're all incredibly beautiful woman but there is no variation of body type whatsoever out of the 51 models they had walking the show. However they have received praise for more of a cultural diversity within the model selection this year, as well as intentionally having several models on stage embracing their natural hair.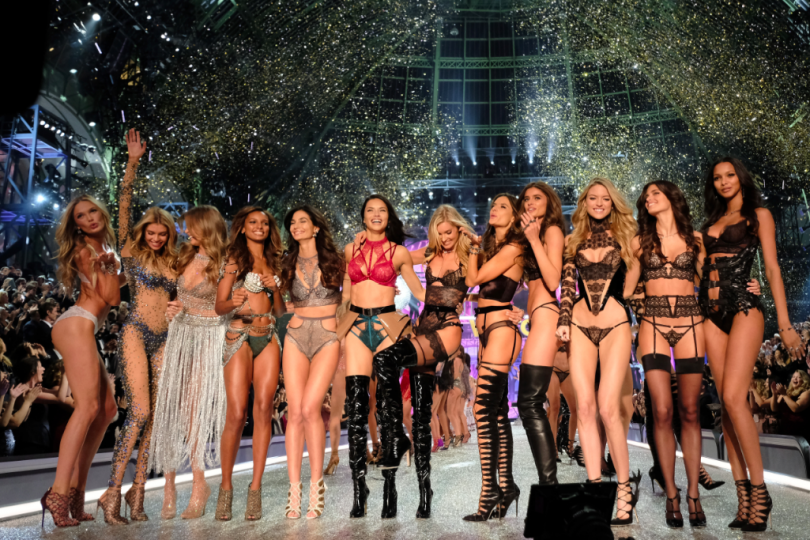 Whilst we're not trying to compare or shame anyone here, it would be nice to see more brands in 2017 get on board with this movement and who knows! Maybe next Victoria's Secret Fashion show we could see a little more diversity? Perhaps a curvier lady? or even a more petite one?
What are your thoughts on this?
Love from Paige x