November 6, 2019, Anna Gray
Fashion and the music industry have long been inextricably linked, with musicians and musical genres having their own definitive styles and trends. Music is all about sound, but it is also about aesthetic and image. Undeniably, clothing contributes significantly to this. To recognise this dynamic relationship, we have picked out male and female artists who have created ground-breaking fashion trends of their own.
Yet, first it is worth delving into the reasons why fashion is so integral in the music business. One main reason is the nature of celebrity culture; newspapers, magazines and now social media outlets are obsessed with what musicians are wearing. Whether it be on the red carpet or casually walking down the high street, audiences and consumers want to recreate these looks themselves, drawing on music artists as their fashion inspiration.
Secondly, merchandise made by musicians allows fans to directly emulate their icons in clothing and become walking advertisements; artists like Kanye West and Justin Bieber have reaped the rewards of this. And finally, thanks to the influence of musicians in the world of fashion, brands have increasingly paired up with celebrities for both sponsorship and design deals. For example, Rihanna's collaboration with Puma and Beyoncé's creation of Ivy Park with Topshop. This mutually beneficial relationship has repeatedly proven to be a marketing marvel.
Here are our picks for five music artists who have made fashion a major part of their presence:
1.David Bowie – Bowie redefined what it meant to look like a rock star during the 70s, constantly altering his image and pushing fashion boundaries. Ziggy Stardust, Bowie's most famous persona, was inventive, playful and androgynous with bright orange hair, glitter and bold colour. Loud suits, clashing patterns, shoulder pads, tight costumes and eye patches are amongst some of the trends Bowie celebrated.
2. Madonna – an embodiment for all things 80s, Madonna's rise to fame as an empowered young female artist brought about her own fashion revolution. Items such as the rah-rah skirt, laced gloves, hair bows, headbands and layered necklaces have become synonymous with the woman herself. Madonna's look was a huge part of her creative vision and remains memorable to this day, with each record bringing a new reincarnation of her image.
3. Britney Spears – if Madonna is the cover girl of the 80s, then Britney takes that title for the noughties. So many of Britney's looks have become an emblem of not only pop music, but of popular culture itself. From the school girl chic of '…Baby One More Time' to the red latex catsuit of 'Oops!…I Did It Again', such trends are inseparable from the teenage star. Low-rise jeans, crop tops, scrunchies, tracksuits and hot pants are some standout staples of Britney's image.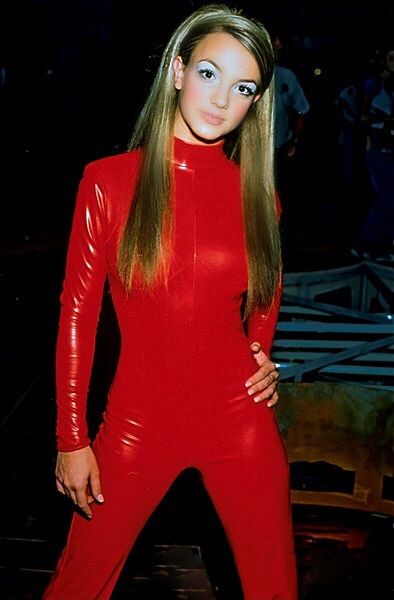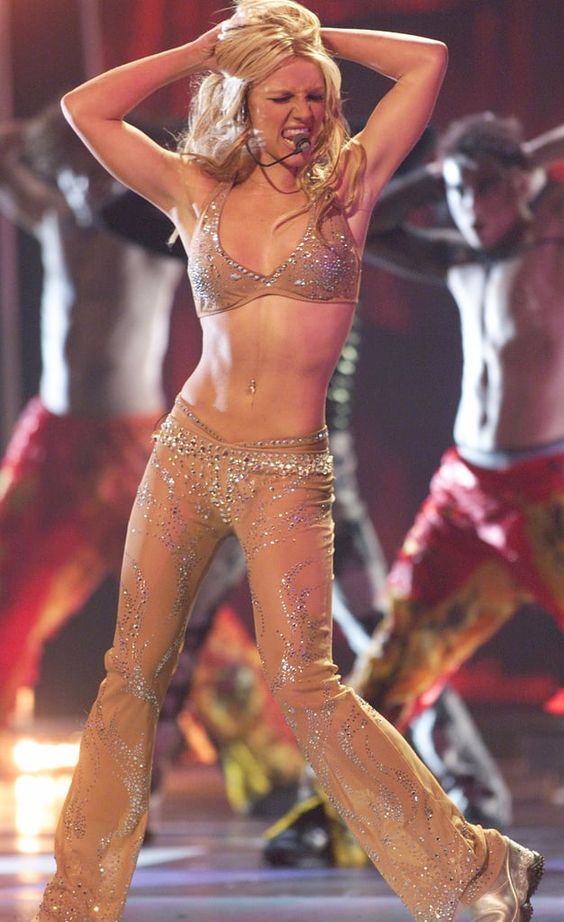 4. Elton John – as the recently released biopic Rocketman highlights, Elton's style was a huge part of his image as an artist. Flamboyant and fun, he loved feathers, sparkle and sunglasses. Rising in fame through the 70s, his sense of fashion only became more and more extravagant, in contrast with the sweet, honest melodies of his music. Every performance brought glitz and glamour, with his clothing acting more like a costume. Like David Bowie, Elton broke the boundaries of stereotypical masculinity. This is highlighted in the dress and elaborate headpiece he wore on stage in 1984.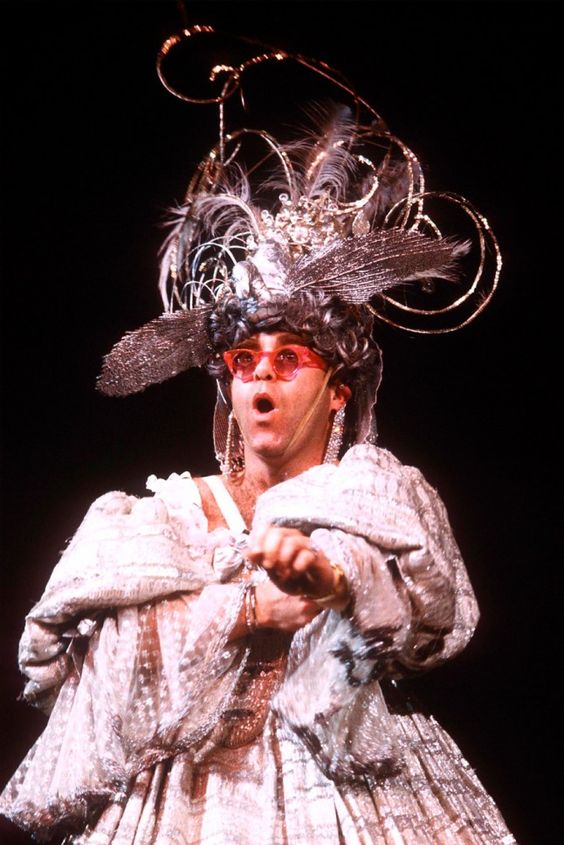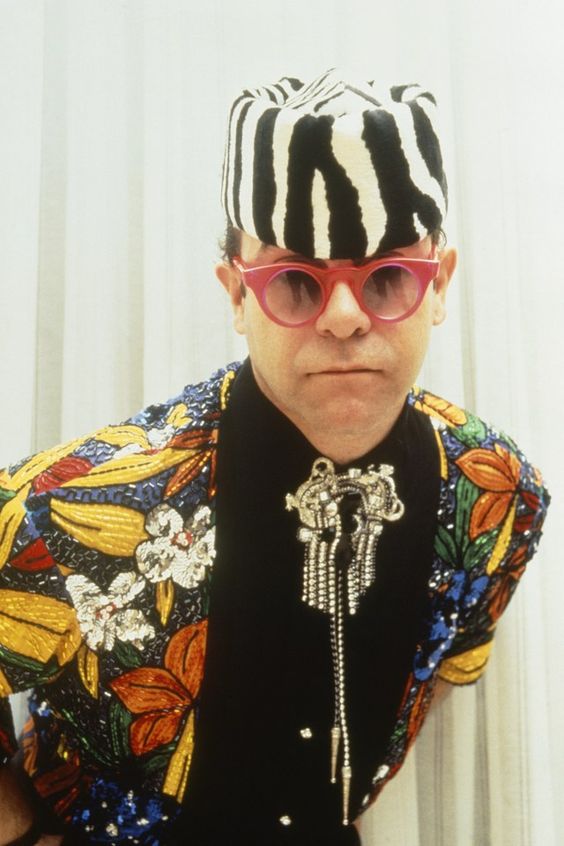 5. Lady Gaga – when Gaga first appeared on the scene in 2008, she instantly became infamous for her experimentation with fashion. Daring, unconventional and unpredictable, her style ranged from a dress made entirely from meat to a disco ball corset. Despite these seemingly random looks, there was some consistency with her love for platform heels, blonde wigs, masks, headpieces and unorthodox materials. In recent years her style has become more toned down, as shown in her appearance in A Star Is Born. Regardless of this, she will always be celebrated as a fashion icon in her own right.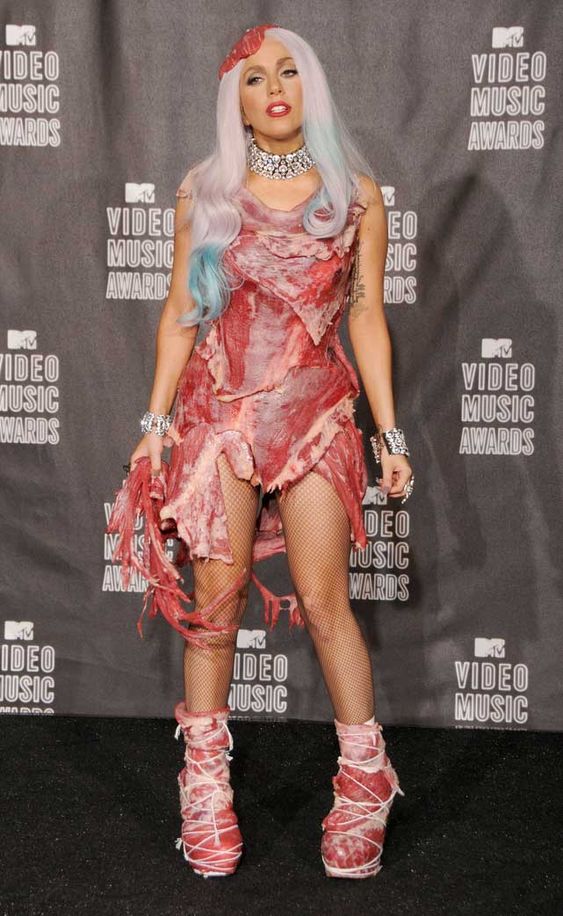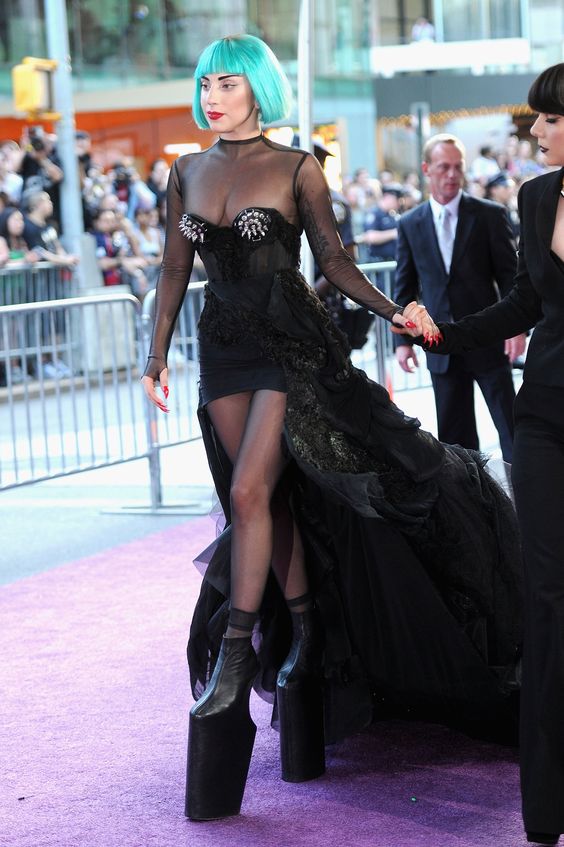 Thanks for reading!
Sophie xx