Last year Charlotte Gill wrote an article in the Independent that claimed fashion and feminism do not mix – and they never will, as a feminist in the fashion industry I feel this is an important topic to explore.
In an industry where people are often judged solely on the way they look I can understand how this conclusion could be drawn, for me feminism is about feeling empowered and confident in myself for a whole bunch of reasons that have nothing to do with the way I look.
So where to even start, "plus size" and "real people" are terms that are often thrown around as if slim models aren't real and if you are over a size 12 then you go into this "plus" category, the mind boggles and the topic seems too big to tackle, so I am just going to look at one small part of this huge topic and take it one step at a time, firstly from the consumers point of view.
Faced with images of flawless 18 year old girls with perfect bodies, fashion can be intimidating. I think that is why ASOS's recent NO AIRBRUSH policy has gone down so well. Just seeing the odd stretch mark and blemish makes us feel so much closer to the model and more confident about trying those clothes. Fashion and beauty can be empowering, they should make us feel good about ourselves, we shouldn't be intimidated to try fun, new fashion, so ASOS we salute you!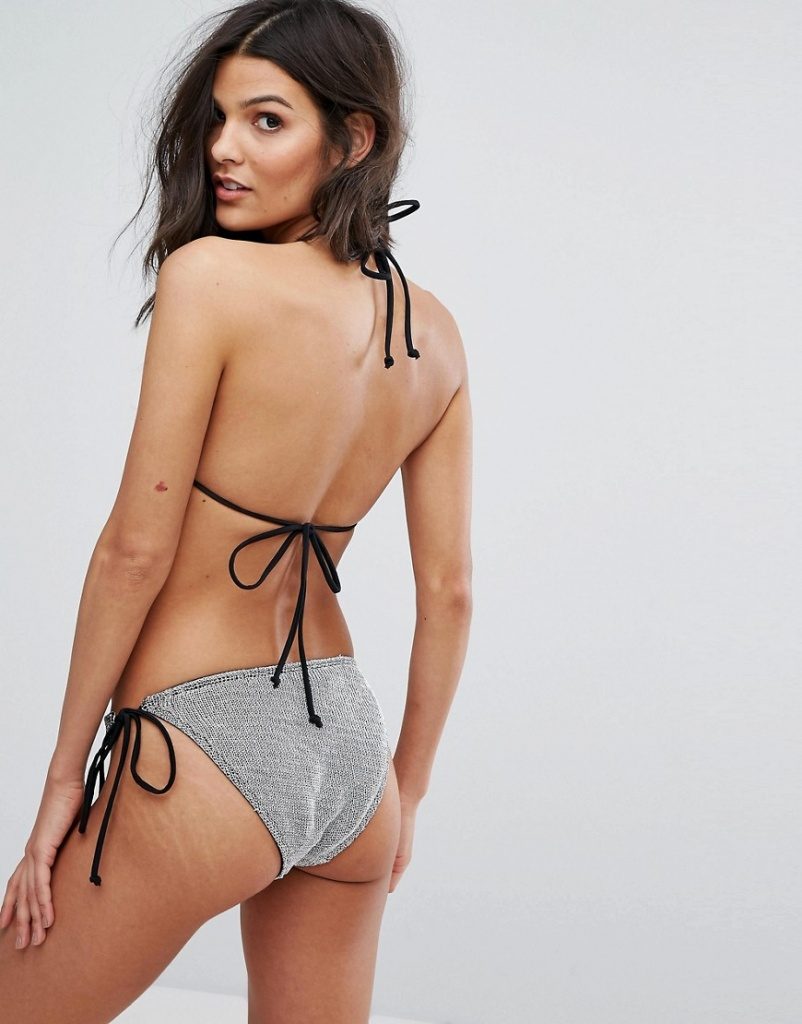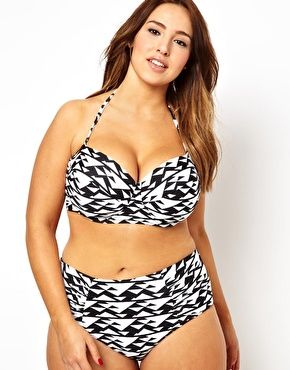 ASOS models looking fabulous in swimwear
Now to consider things from the models point of view, even the term 'real people' to describe non models immediately sets models apart from everyone else. Maybe not seeing models as real people contributes to them not always being treated like real people. Scrutinised on the way they look, not just by casting directors but also online there is so much body shaming and people seem to love it when a model falls over on the catwalk. Where is the love for the models?? Honestly they are real!
Although there is a long way to go until we see a real diverse mix of models on the catwalk and in campaigns, I believe we are making progress and certain casting directors and the general public are celebrating some true success stories.
Just look at Hari Nef the first Trans gender woman to receive a world wide modelling contract, and Lauren Wasser who lost her leg from Toxic Shock syndrome, instead of this putting a stop to her modelling she has gone from strength to strength appearing on the runway with her prosthetic leg and is speaking out about TSS.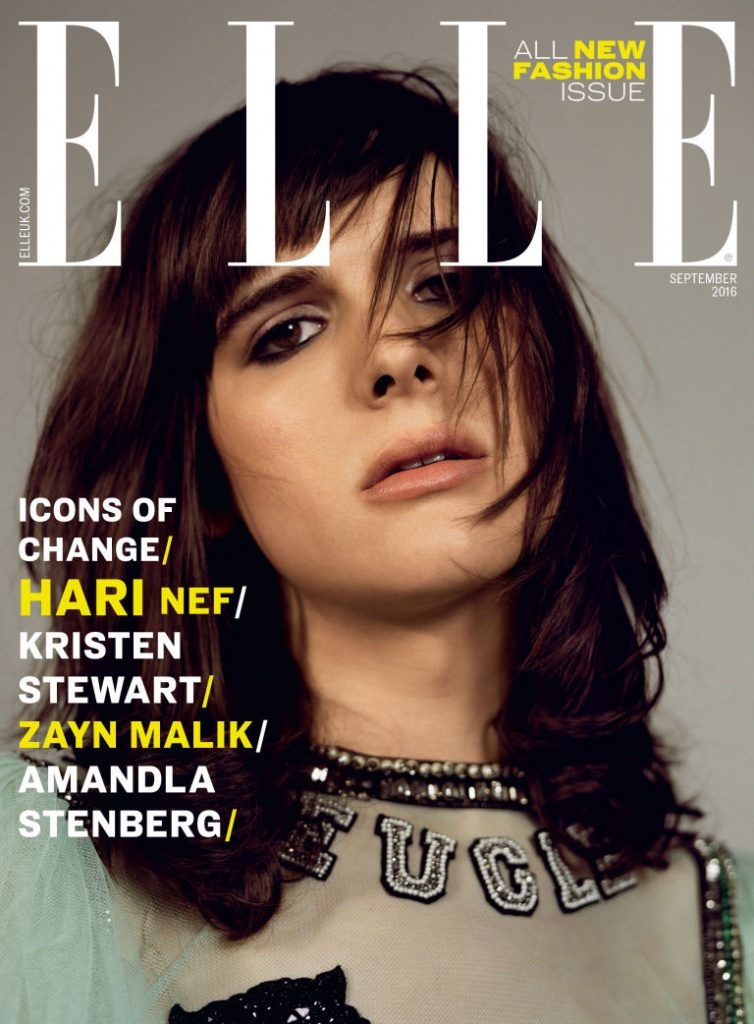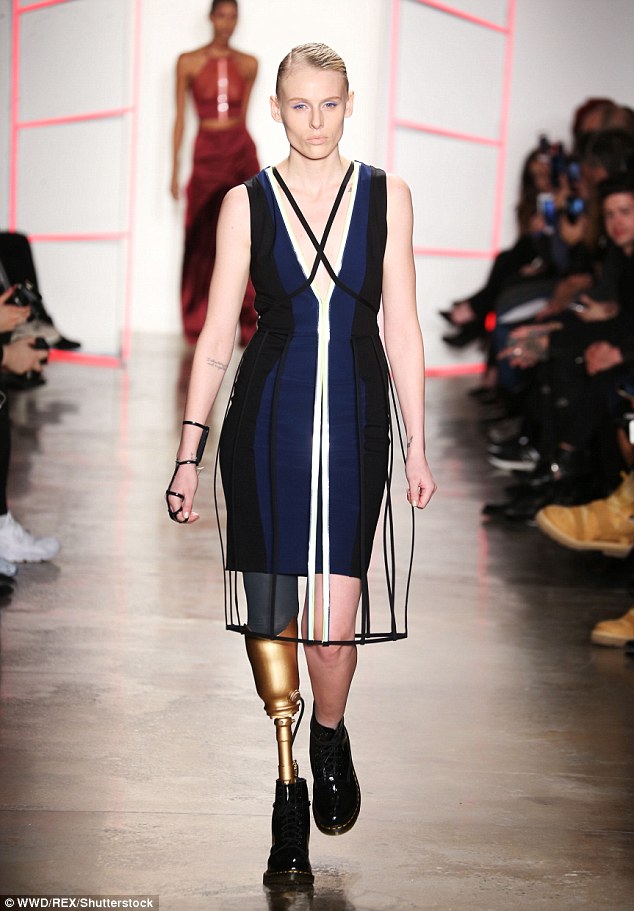 Hair Nef on the cover of Elle and Lauren Wasser strutting her stuff on the runway
To go back to my original point, can fashion and feminism mix? Yes, I think they can. If anything people in the fashion industry are in a position of power. We can be brave and bold in our casting choices and select a diverse range of beauties for shows and campaigns.
We have been incredibly proud to be a part of the Fashanne Awards this year where two models Gill and Margret both in their 70's joined our team of Model Students. They were amazing! Describing them as mature models didn't seem right when they were full of energy and enthusiasm and just as daring as our younger models with the outfits they wanted to wear. In my opinion labels like 'mature models' and 'plus size' aren't helpful, age and dress size shouldn't put someone in a box.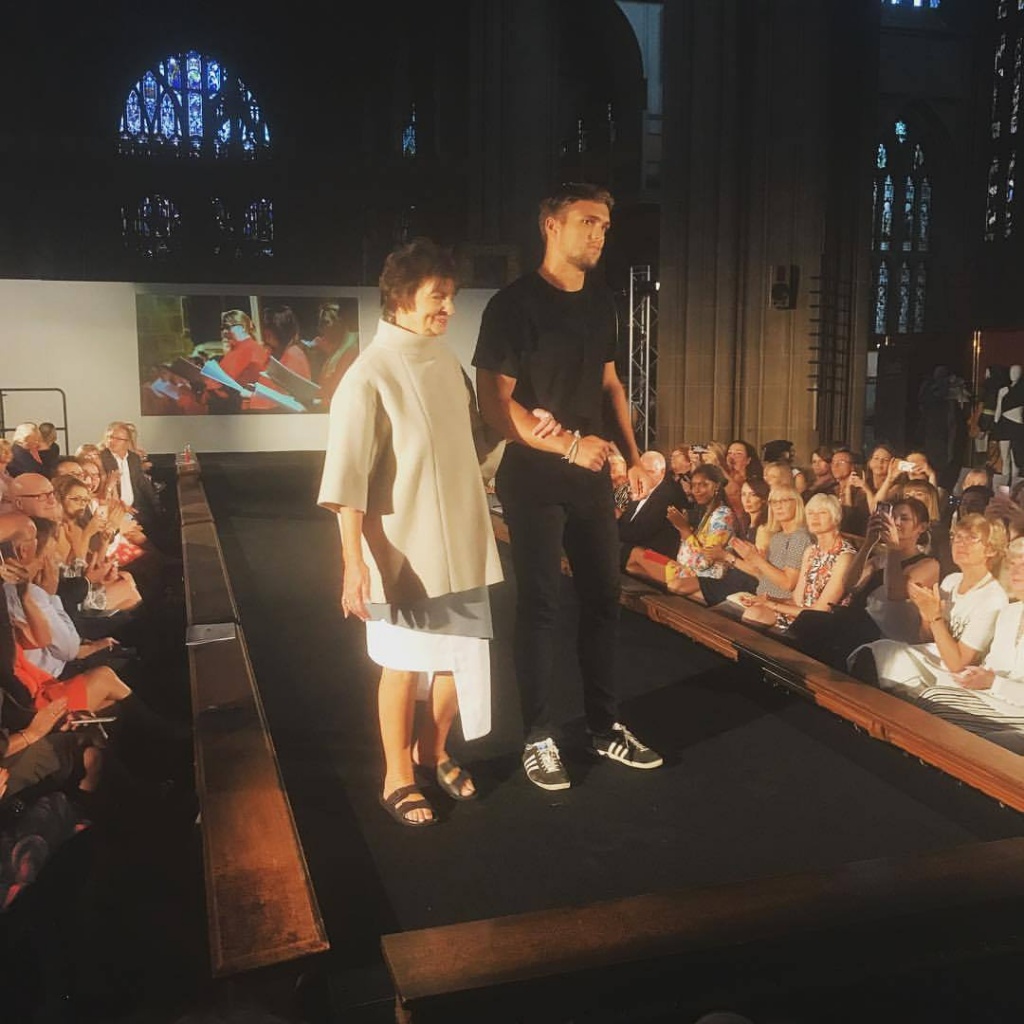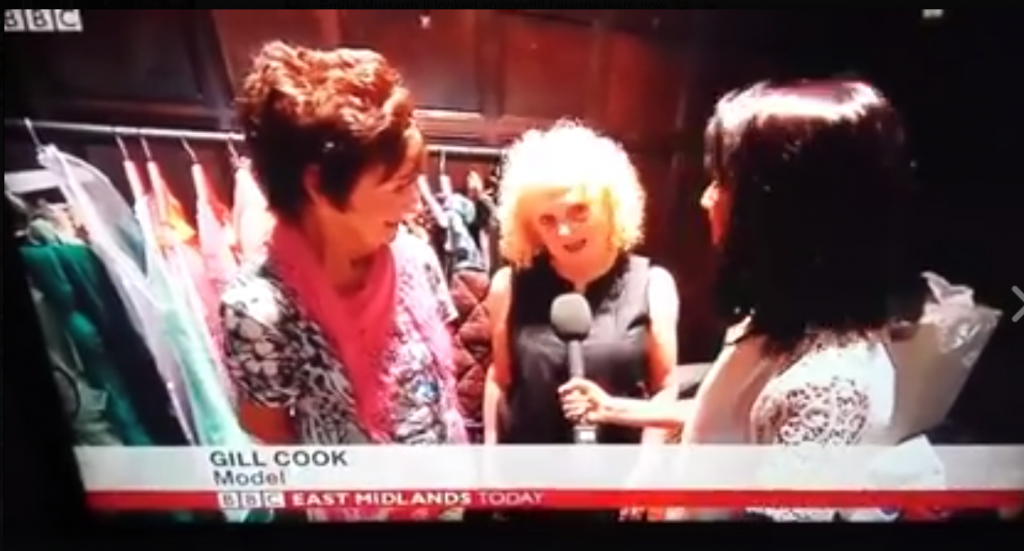 Margret on the runway with Luis and Margret and Gill being interviewed for BBC Nottingham
I have seen over the past few years clients being more and more understanding about the fact that models do sometimes have breakouts, some of them have stretch marks and some of them have scars, these are all real things, they should be celebrated instead of air brushing them away.
Yes there is a lot more to life than fashion and I am in no way suggesting that by looking great we can smash the glass ceiling!! But fashion can play a part in empowering women, we can help each other to feel great about ourselves. fashion may not do that for everyone, but for those who it does, lets celebrate the feminists in fashion!
Anna xx