How can the fashion industry, and influencers alike do more for BLM?
The black lives matter movement was created a few years back, established to combat violence inflicted on black communities, by empowering and offering support, to such individuals across the globe.
This is not a fleeting act, but a permanent protest against episodes of police brutality, and all racially spurred ferocity towards black lives. It has recently grown stronger and intense in light of George Floyd's brutal death. It is unfortunate that it took the death of an innocent individual to spark such a powerful global movement, and even more concerning that his life was taken away simply because of the colour of his skin.
Although ignited in the contents of America, this issue is no longer confined, as it has spread beyond these borders, and laid bare to comprehend the reality of systemic injustices worldwide; that are often not spoken about or merely overlooked.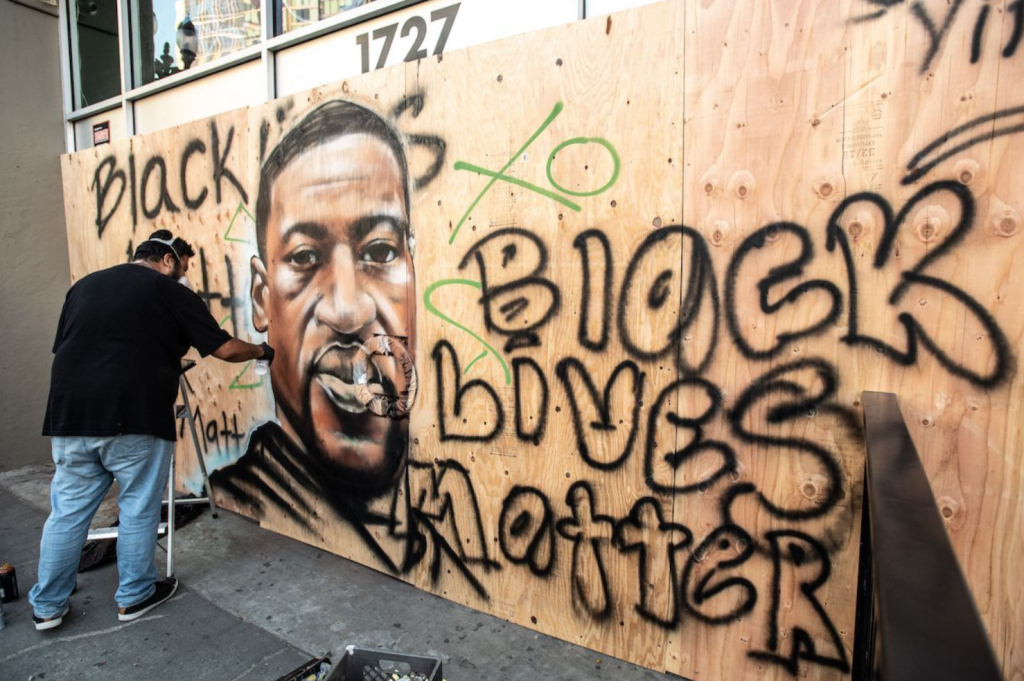 The following quotation speaks volumes "Our skin colour is not a crime". The reasoning behind these relentless protests and petitions is pretty much summed up within those few words. The outward appearance should not determine how one is treated, or cause an individual to ultimately lose their life.
This movement requires the help and encouragement of individuals from all backgrounds. Especially in regards to celebrities, models, influencers and people alike who possess an influential presence. We need your voices! It makes such a significant difference and brings overall optimism to society.
Ways to accomplish this:
Showing support via social media platforms, whether through posts or live videos, by leading conversations on the matter, and educating followers on the importance of equality to convey solidarity!
Promote fundraisers, petitions or charity schemes initiated to support black lives matter, whilst emphasising the positive difference this will make.
Attend safe protests; some of these acts are even being arranged virtually, making the process completely straightforward i.e online Zoom vigils that can be reached from anywhere in the world.
When possible, support black creators, as well as up-and-coming ventures. Promote these individuals by investing in their publications, art, music and so forth. Ultimately be the voice to amplify their presence; promote and retweet!.
My 'OK, this is something I can do' moment happened when I was in Italy for the first time. I had booked [a major fashion show]. And I was like 'Oh, sh*t, this is my first big deal.' But then six hours before the show, I got released and they replaced me with a white boy. They put my look on someone else." These are the distressing words from well known model Broderick Hunter, an episode of discrimination he felt at a young age when starting out in the modelling industry.
It's always great to take your own makeup with you to shoots, but ultimately the right shades should be readily available. A plethora of brands have expanded their make up ranges, to suit and compliment darker skin tones. Yet MUA's sometimes fail to bring along a wider range of foundation products, for black individuals, when attending photo shoots, fashion shows and so forth.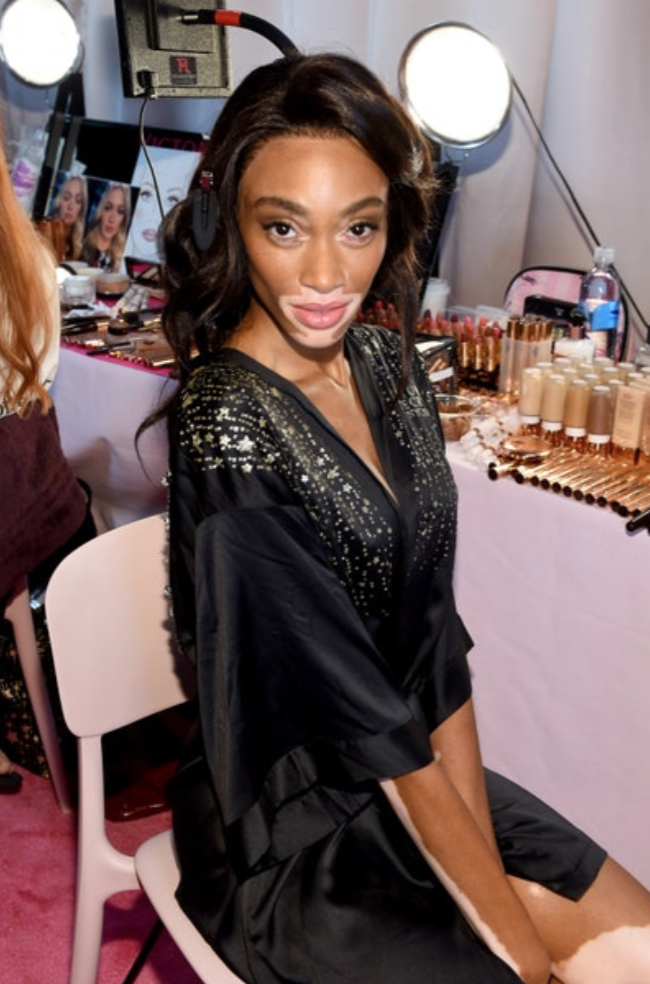 This is an issue that has been raised, by supermodel Winnie Harlow, who voiced out that "With makeup artists, we need to have more people who know how to work with someone with a dark skin tone and not have it turn gray or ashy". "Even this past Fashion Week, I was backstage and put in front of a makeup artist and I looked at the range of tones she had — she didn't even have colors dark enough for my skin. If you don't even have shades dark enough for me, that's saying a lot" – Allure Magazine.
It is vital for MUA's to understand how to work with people of all skin tones, so it creates fewer experiences where a model is left out. Also, it simply signifies that such individuals are showing a genuine interest by educating themselves.
"I don't know why people applaud designers for having just one ethnic model. It's not like only one type of woman loves fashion." – Emirates Woman Magazine. I completely agree with this comment, made by supermodel Jourdan Dunn, it should not be normalised as 'enough' to have one black model walking in a show or featured in a campaign. There is an entire generation of different black men and women out there; values, personalities and culture wise.
Modelling industries worldwide have been more inclusive when it comes to representing black models, however clients such as fashion designers and commercial companies must broaden their spectrum by booking a more diverse range of black models. Therefore, it would be helpful for agencies to ascertain that all models possess a strong portfolio that represents them to the most ample level, whilst providing the necessary training and mentoring, to ensure that all models are provided with equal opportunity to succeed.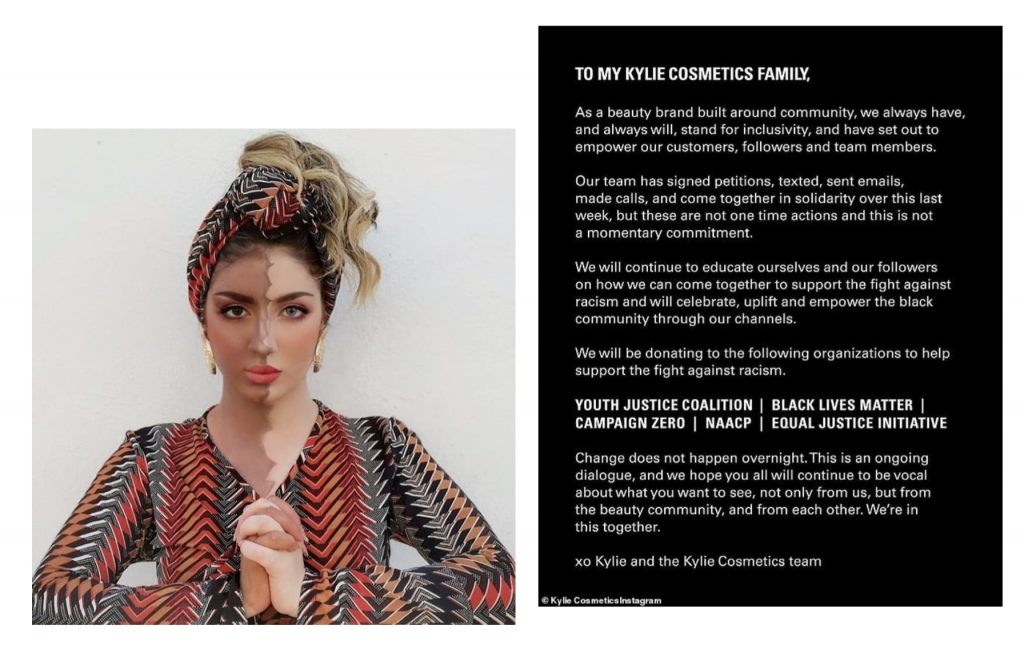 Influencers worldwide have been demonstrating there support towards the BLM community in different shapes and forms. However unfortunately, there appears to be a misconception in regards to some of the support given.
The above picture on the left is an example of this. Many influencers are showing there solidarity by promoting 'black face' thus painting their face black/brown. Although their intentions are pure, in an attempt to signify there stand with the black community, doing so rather defeats the purpose of the harmony they are trying set. This act has invoked further racial issues, due to the lack of understanding these influencers have about the painful history behind 'black face'.
The above image on the right demonstrates the ways in which mega influencer Kylie Jenner is successfully encouraging BLM activities. This is a prime example of how influencers can educate themselves about the matter, and ultimately contribute effectively and thus make a difference.
Quite frankly, to overcome racism, unity is essentially the way forward. If people can educate themselves on the matter and subsequently protest safely, as well as consistently in their own way, eventually the rest of the world will start changing there perceptions and actions, for the better.
(Written By Nicole Biredu).