June 6, 2018, Sophie Hunt
Last month's British Vogue edition was a celebration and showcase of inclusivity and 'changing faces' of the fashion industry, with the cover featuring nine 'trailbazing' models photographed by Craig McDean. To see such a renowned and well-established name in the world of fashion make a stance like this is definitely a step in the right direction;  showing how the industry is developing and responding to the need for more diversity in the business. Despite this, there are further questions to be raised, such as why has it taken this long for international brands to implement diversity in their image? And how can we make this the norm?
Along with Vogue, other brands and designers have started to recognise the importance of inclusivity. For example, the world-famous Christian Louboutin released his original Nude collection in 2013 with five different shades, with the aim of matching a range of skin tones. Although such high-end brands are not within everyone's budget, this has set an example for other shoe shops to take notice of.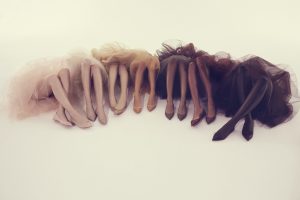 It is not only iconic designers who are beginning to celebrate diversity. More recently Rihanna's Fenty Beauty Line was launched, with Rihanna stating that "Fenty Beauty was created for everyone: for women of all shades, personalities and attitudes, cultures, and races. I wanted everyone to feel included". More and more it is celebrities who are paving the way for inclusivity and individuality in the beauty and fashion industries, acting as ambassadors for change.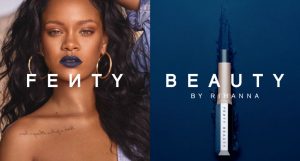 Another example is Beyonce's sportswear range with Topshop, Ivy Park. Similarly to Rihanna, the music phenomenon claimed that the line is aimed towards all women, with her objective being to"push the boundaries of athletic wear and to support and inspire women who understand that beauty is more than your physical appearance". With that message in mind, it's clear that Beyonce is presenting an image beyond the typical representation of female beauty. 
As an agency, we constantly strive to promote diversity amongst both our models and our clients. Back in March of this year, six of our models did a photoshoot with Pretty Polly to promote their new Naturals Skin Tones tights range, with a wide variety of skin tones available. Therefore, we love to support brands who celebrate such inclusivity.
Despite this progress, it is clear that there is much more than needs to be done to achieve widespread inclusivity in the fashion, beauty and modelling businesses. As Edward Ennniful, the editor-in-chief of British Vogue has commented, "these conversations are by no means over". It can be argued that in this day in age we shouldn't have to make a special issue of a magazine to show such inclusivity, it should simply be the case across every issue. The responsibility lies with all of us, from clients and agencies to photographers and designers, so that inclusivity and diversity in the modelling industry is no longer the exception.
I would love to hear what your thoughts are on this topic.
Love from Sophie xx