March 19, 2016, Anna Gray
Fashion Week!!
Fashion week is the biannual event which feeds us consumers the nutrients in which we need to live as creatives and gives us an insight into the weird and wonderful brains of the biggest faces in Fashion. Something in which we need to survive!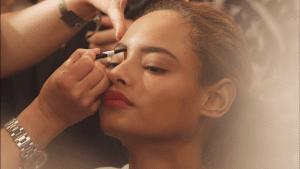 London Fashion Week is BACK to showcase this A/W 16 trends and collections – Kicking off on Friday 19/2 – we are BEYOND EXCITED!!!
This A/W we can expect to see the return of many familiar faces, new hot talent and as always, mind blowing work.
Who too look out for…
!!!!!! MCQUEEN !!!!!!
The return of one of the biggest and most successful British fashion brands is what everyone has been waiting for. This year's LFW will be honoured to have Alexander McQueen back in London to celebrate the brands 23rd BDAY. We're expecting serious amounts of romance and a heavy dose of history from Sarah Burton, the brands Creative Director. We CANNOT wait to see the show!
MULBERRY!!
Mulberry is also making a comeback on the London Fashion Week schedule. The brand that launched many must-have bags has a new creative director at the helm, Johnny Coca. It's been two entire years since the brand showcased their collections so expectations around the former Celine designer are high, we are very excited for this season!
RUNWAY VIRGIN… CHARLOTTE OLYMPIA!
This season, a luxury shoes designer Charlotte Olympia debuts on the runway for the first time ever. We are expecting some kind of bouji boudoir. The show should be have a very theatrical looks as Charlotte will reflect her love of Old Hollywood Glamour.
We cannot contain our excitement, how amazing are these shows going to be! Along with other huge names such as, JW Anderson, Simone Rocha, A V Robertson (as previously seen with Marc Jacobs).
And….. the designer we have all been talking about, BURBERRY and the BIG decision taken to have the collection available to buy, straight off the catwalk! Acknowledging the new on-demand consumer, Burberry is ditching the traditional 'spring/summer' and 'autumn/winter' designations and making clothes immediately available off the runway. Burberry's CEO and creative boss, Christopher Bailey, explained the radical move: "You can't talk to a customer and say, 'We're really excited, we're going to stimulate you and inspire you, but you can't touch it or feel it for another six months." This big change might effect the work of other designers and may inspire other fashion houses to follow Burberry's action and also release their designs to the public audience straight after the show.
We hope you enjoy Fashion Week as much as we will!
Megan and Krystian X