July 25, 2018, Sophie Hunt
For the past 8 weeks I have had the pleasure of completing an internship with Model Students through the University of Nottingham's Summer Internship Scheme. As a marketing intern my tasks have been varied; from social media management to interviewing models to attending exciting events. Anna, Jose and Pauline and their team of models are incredibly friendly and approachable to work with and they couldn't have been more welcoming! 
Throughout my internship I have had some brilliant opportunities. In my first week I attended the Graduate Fashion Show at Nottingham Trent University, which was a wonderful show and really opened my eyes up to the world of fashion modelling. Since then I have helped to organise the models for the 2018 Fashanne Awards, picking the music for the show, which was fantastic.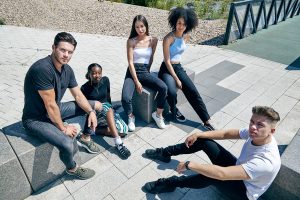 As well as fashion shows and catwalks, I have also been involved with a couple of photoshoots. For example, I planned and directed a photoshoot for the agency's rebranding, with images to be featured on our social media and website. Recently I attended a local shoot in Nottingham with Ezzoti, a luxury leather fashion brand, advertising their new range of bags. Working with the models and assisting with lighting, hair and makeup has been really fun.
Doing research for and writing the blog posts has been one of my favourite parts of completing this internship. I have written many blog posts about a range of issues faced by the fashion world. These include, animal testing for beauty products, inclusivity in the fashion industry and LGBT+ representation by fashion brands. Not only have I educated myself about these topical issues, but the blog has given me the chance to share this information and voice the concerns of the agency.
As an ethical, diverse and inclusive agency, it is really important that we do as much as possible to be open about the challenges involved in the industry, and I feel privileged to have taken on a small role to achieve this. Going along to BBC Radio Nottingham to listen to Anna's interview has been another highlight of mine!
I've learnt so much throughout my time with Model Students. I've tried things I've never had the chance to do before and pushed myself to step outside of my comfort zone at times. Although I have always had an interest in fashion and photography, I have never worked so closely with a business involved in these industries before. I've gained skills and experience that will help me considerably in the future, whilst thoroughly enjoying my experience.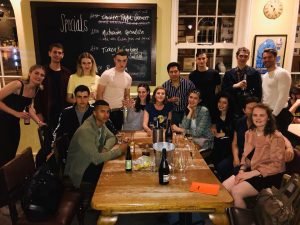 I would like to say a huge thank you to everyone at Model Students for making my time here so enjoyable and worthwhile. I'm so grateful that I've had this opportunity and I'd highly recommend the agency to all; budding models, clients, designers, photographers, interns and anyone who is interested in the industry and wants to have a nose around the blog! I can't wait to watch the business grow even more in the future.
Sophie xx