On the brink of our busiest time of year things got off to a good start this week with Wella Trend Vision Regional Finals and Ian Stuart's Bridal Show.
So we thought it would be fun to give you guys a glimpse of what goes on backstage and on stage when it is show time!
Pheobe, Faye and Jodie looked fantastic modelling for Jo (KH Hair) Martin (KH Hair) and Alice (Hairven) at the Trend Vision regional's, looks like Faye had great fun backstage too!!! We must say a huge congratulations to Jess of KH Hair and her gorgeous model Abi who have got through to the Trend Vision UK finals.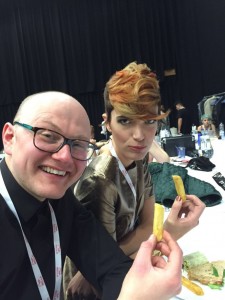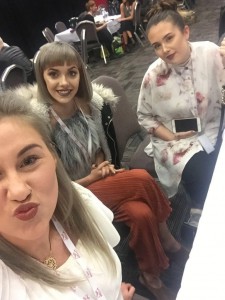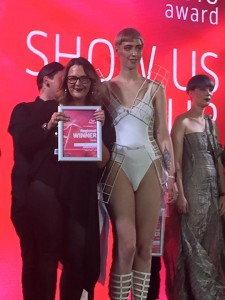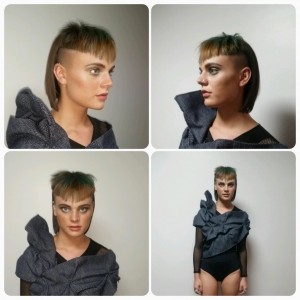 Shivani made every bit the stunning bride in Ian Stuart's beautiful dresses, we were so proud of her!
With Manchester Fashion Week, The Lincoln University Fashion show and the Fashanne awards all on the horizon we asked Shivani and Faye what it is like to step on to the catwalk in front of an eagerly awaiting audience
I always get a little nervous before going on the catwalk so it is nice to have lots of fun backstage! Sometimes there is another model in the opposite wing waiting to walk before or after you so it's always nice to give them a little wave or a wink before you walk." Shivani
I felt a mixture of extreme nerves and pure adrenalin. The hyped music really helped to propel me onto the stage and I wanted to do Martin proud, so held my head high and projected the confidence I drew from his skills as a talented hair designer." Faye on her first show

.
Behind the scenes at Model Students HQ, phones are a ringing and inboxes are going crazy as we endeavour to keep on top of any last minute changes and bookings. With 36 girls in various shows over this 3 week period we are certainly being kept on our toes!
I will be in Manchester for Manchester Fashion Week and am very excited to be seeing Faye strut her stuff and to meet new people at the shows. I also cannot wait to watch both the Lincoln University show and the Fashanne Awards with Pauline and Jose! Roll on Show Time!
Anna x