June 7, 2017, Paige Young
Everyday our inboxes are full of new applications from people wanting to model. Often, if we say no applicants ask for feedback, if we say yes we sometimes feel like the young person doesn't always fully understand what they are getting themselves into.
We wish we could respond to each and every one with feedback, guidance and information about the industry to help them out especially when we get applications from wannabe models as young as 10 and apparently "ready and available for work"  WOW!
So here are a few hints and tips from the agency perspective for anyone reading this who is interested in modelling. This is followed by a bit of advice for any recently signed models regarding what you can expect your first year as a model to be like.
How to do a great application and interview/casting
Give the agency exactly what they have asked for, fill out the application form on line or email the correct email address for applications with the information they requested. This will usually include your stats and a couple of snapshots. One of our criteria is that our models can follow instructions, so this is literally the first hurdle.
Please send natural unedited photos as in the example. Our pet hate is seeing "model portfolios" and online "model cards" all we need is a couple of plain and simple photos taken on a phone. And yes, they do need to be make up free and filter free.
If we invite you for an interview a bit of preparation goes a long way, find out a bit about our company, we want to work with people who want to work with us so we love it when people can tell us about our agency! Also come along ready to tell us all about you, we also want to work with people who are enthusiastic, exciting and with a lot of get up and go so don't let us do all the talking!
One final point that we would like to make here is that we get about 6 applications per day, that's about 2000 a year we probably take on between about 40-50 models per year, that's about 1950 rejections!!! So if you do get a no from us please don't take it personally.
Our main criteria has to be whether we think we can find someone paid work, if we don't think we can with our current clients we will not take that person on and trust us…our clients can be picky!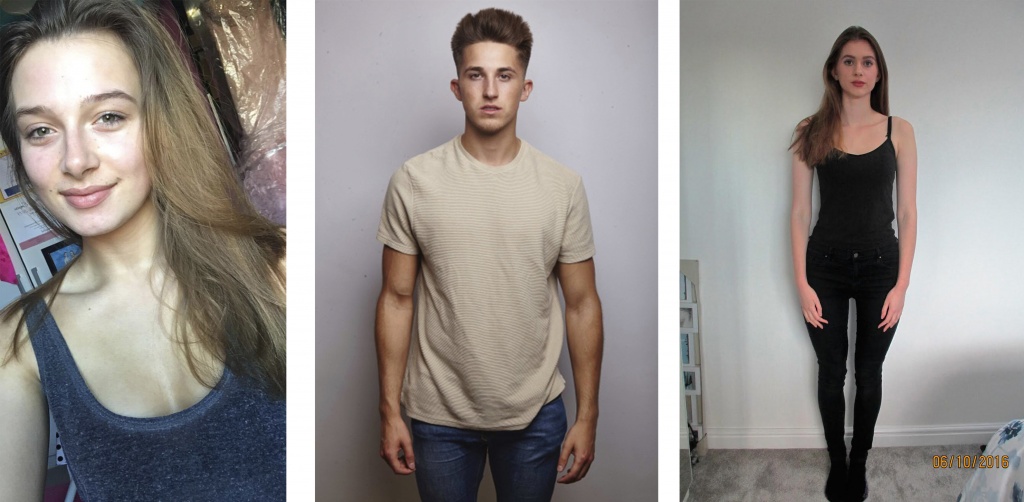 What to expect in your first year as a model
So when you start out modelling with an agency it can go one of two ways. For a very lucky few who tick all of the boxes and are bang on trend they start getting booked straight away, maybe even a little too much and have to turn some jobs down!! Now this really is the lucky few, in our agency we are talking about 2 or 3 models per year that experience this.
For everyone else this first year can be a little confusing and tough to say the least. Just because you are signed by an agency doesn't mean that people will start booking you. Often new models start to realize that they are up against all the models in your agency and probably models from other agencies for each job. If you are putting yourself forward for every job and casting and not getting them this can be a difficult thing to take. So here is our advice
Let everything wash over you and don't take it personally!
When you get a text or call from your agent asking if you want to do a test shoot, get involved in a charity fashion show or step in for someone last minute…go for it! Our favourite models to work with are the ones who are up for anything, who will go any place, any time and have a real can-do attitude and we love a life saver!! And although the final say is never down to us we will be telling all of our clients how hard working and enthusiastic you are.
Have some patience, it can take a little while for these opportunities to come up and your face needs to be recognised before people start booking you so don't be disheartened if you don't get booked right away, it can take a few months, sometimes even a year to get the ball rolling.
It's not as glamorous as you think.
We know everyone says it but we are going to say it again! Although modelling can lead to some awesome opportunities it usually also means very long days, lots of travelling around and the hardest thing of all, being judged on the way you look on a regular basis. This is the only industry where it is OK to tell people that they are too tall, too short, too fat, too thin, their skin is bad, their hair is bad, trust us any distinguishing characteristics you do have will come into the spotlight and when people comment on them time and time again it can start to take its tole even for the thickest-skinned person.
So if you want to be a model first and foremost it is important to be comfortable In your own skin and to be yourself. Secondly try not to take yourself too seriously and let any criticism or rejection wash over you. Finally try to see modelling as a fun and exciting thing to do, have other aspirations and goals in life, especially if you want to be part of our agency, after all we are More than Just Pretty Faces ?
Paige x