June 14, 2018, Sophie Hunt
Saving the planet is an issue that everyone should care about. Finding sustainable methods of living and producing goods is a hot topic at the moment, so what does this mean for fashion? After after, the fashion industry is the second largest polluter to the environment following oil.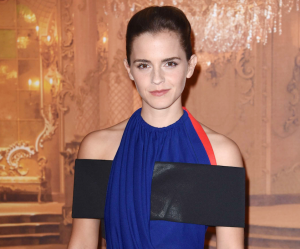 One celebrity style icon in particular who is an advocate for supporting sustainable fashion is Emma Watson. In 2015 she signed up for the Green Catwalk Challenge, in which every item of clothing she wore on the catwalk was made out of sustainable products, including recycled and end-of-line materials. Although hiring top-end stylists to make lavish looks out of sustainable clothes is not realistic for most of us, there are certain choices that can be made to create a more sustainable wardrobe.
You might be thinking that sustainable fashion must be expensive, and that can be the case. For example high-end brands like Stella McCartney, who markets themselves as being a responsible brand and cruelty-free. However, there are certain high-street brands who are starting to embrace using sustainable products. This includes H&M's conscious collection, which uses mostly organic and recycled materials. One of the aims of the company is to ensure all cotton used in the range comes from sustainable sources, meaning that going green can be affordable if you do your research.
Online shopping giant ASOS have an eco brands section, so you can find all of their eco-friendly items in one place. As stated on their website, since 2010 they have partnered with SOKO Kenya, a charitable, fair-trade clothing workshop, to create the ASOS Made In Kenya Collection. The collection includes various items such as pyjamas, tops and trousers. This initiative ensures that local communities in Kenya are supported, whilst also striving for sustainable development. Causes like this are a brilliant thing to support and won't cost you any more than your regular high-street brands.
One really basic thing you can do to help the environment is to simply buy less clothes. I'm not saying to avoid shopping altogether (an impossible task for many!), but you can be smarter about the clothing choices you do make. Purchase timeless, more high-quality items that will last a long time and you won't get fed up of in a couple of weeks. Where you can, buy from charity shops or vintage shops so that these clothes can be reused and recycled. Also, always donate your unwanted items to charity or give them to a friend rather than throwing them away. 
Fast fashion is becoming a real problem for the environment, so investing in staple clothing items means less waste. Denim pieces are perfect; denim will never go out of fashion and a good pair of jeans can last for years. Levi's is another example of a brand who strives towards sustainability, using far less water in their production than traditional methods. 
So, whilst sustainability might not be the first thing you think of when browsing the internet for a new dress, it is important nonetheless. Let me know what you think about this topic and I'd love to hear any of your sustainable fashion recommendations!
Love, Sophie xx