August 17, 2016, José Pope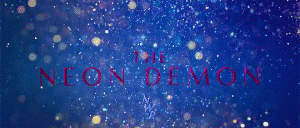 Nicolas Winding Refn's "The Neon Demon" tells the all too familiar story of an innocent girl with big dreams who moves to Los Angeles in search of stardom, but by golly does it do it with a punch to the nervous system. Think "Black Swan" but in LA and focusing on the fashion industry.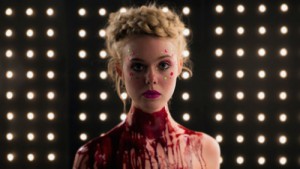 If you've seen Refn's Drive or Only God Forgives you'll know his beautiful artistic style and thirst for violence all too well. The Neon Demon does not disappoint.
The film is centered around Jesse (Elle Fanning), a gorgeous and seemingly naïve 16 year old girl, having recently relocated to LA to pursue a career in modeling.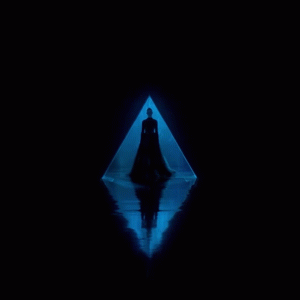 Very little is revealed about Jesse other than the fact that she hails from Georgia and her parents are no longer around, but interestingly the lack of backstory and general plot seem to make her character even more disturbing as she finds herself completely engrossed in the narcissism of the LA fashion "underworld" becoming increasingly unpredictable in her actions, leaving you feeling uneasy and tense throughout the film.
Of course the minimal dialogue and excellent musical score also help to build the tension perfectly as the film develops and there are moments where you are left truly captivated by the artistic videography that only a Refn directed film could achieve.
However, the question some people may ask themselves when watching this film is " is this an accurate representation of what models and the fashion industry are like?"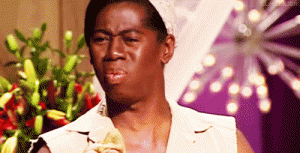 The simple (and obvious answer having watched the film) is "NO!" However, there are certainly elements of truth to the series of events that occur in Jesse's modeling career. Yes people in the industry can be harsh, photographers can sometimes be seedy, models have been known to go to extreme lengths to stay looking thin/young and yes they do spend a lot of time in their underwear. Nevertheless, Refn doesn't use these examples to ridicule the fashion industry but uses them at an extreme to create a dark fairytale world where The Beauty (Jesse) is tormented by real life beasts (photographer's, designers, her fellow models and to an extent herself).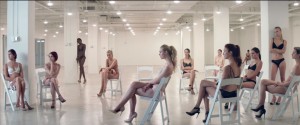 The film does take a violent turn towards the end (no spoilers!) and it will certainly leave you feeling a tad queasy, but hey that's Refn for you!
So if you're looking for the next The Devil Wears Prada, this is most certainly not it, however if you're a fan of exquisite cinematography, slow paced/tension riddled acting and can stomach a bit of gore then I highly recommend The Neon Demon.
I'm a fan!
Rating 4/5