July 3, 2018, Sophie Hunt
Animal testing is a contentious issue in the beauty world. Whilst many renowned cosmetics companies such as Benefit, Clinique and Maybelline continue to test their products on animals, thankfully more and more brands are turning cruelty-free, meaning now is the perfect time to investigate which brands are the better alternative. Only in April of this year, there was a march in protest for animal rights in Nottingham, where Model Students is based, highlighting its current prevalence as a topic of debate.
First of all, it's important to establish what animal testing actually involves. Whilst developing a product, brands may test a finished product or different ingredients on animals, these include rats, mice and rabbits, in order to monitor the safety of use for humans. Therefore, this results in the physical harm and even death of these animals.
In March 2013, a new European Union (EU) law was passed which made it illegal to sell animal-tested cosmetics in Europe, even if the testing was done outside Europe. However, this does not mean to say that animal testing was eradicated. Companies can still test on animals outside of Europe and sell their products in these markets. Therefore, in big markets like China and the US, animal testing is still legal for cosmetics brands.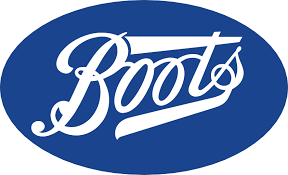 So, whilst it may not always be easy, it is important to use cruelty-free brands as much as possible. There are many options available, including the likes of high-end retailers; Charlotte Tilbury and Marc Jacobs Cosmetics, and more affordable, high-street brands such as Barry M and Soap and Glory. Along with Boots, Soap and Glory have supported an organisation called 'FRAME', standing for Fund for the Replacement of Animals in Medical Experiments. As an agency we are very pleased to work with Boots as an ethical company. 
As well as strictly makeup and cosmetics companies, broader brands like Lush and The Body Shop offer a wide range of products and market themselves for being ethical and vegan, so when you buy your fancy soap you can be sure that no animal has suffered for your cleanliness.
Celebrity brands like Kylie Cosmetics by Kylie Jenner are not tested on animals and are completely vegan. Thus, the influence of celebrities taking a stand against animal cruelty in the beauty business should not be underestimated, especially in the US where animal testing is still rife.
If you're concerned about animal cruelty when buying beauty products, do your research first. If you find the brand in question is not cruelty-free, look for an alternative. With the massive variety of products on offer and brands constantly competing with each other, pick a cruelty-free option, rather than investing your money in companies that poison and kill animals in the name of 'looking good'.
I would love to hear your cruelty-free beauty recommendations and any thoughts you have on this topic.
Love Sophie xx