September 28, 2016, José Pope
For 100 years now Vogue Magazine has been at the very centre of everything Fashion and Beauty and to celebrate, the National Portrait Gallery in London curated a centenary exhibition showcasing some of the top works featured in the publication over the past 10 decades!
(Madonna's iconic music video "Vogue". Voguing itself was of course inspired by the magazine and the angular  poses that models would use at the time and it originated from the Harlem Ballroom Scene in the 1980's.
Some of you may have recently watched the BBC Two documentary feature Absolutely Fashion: Inside British Vogue, directed, narrated and filmed by Richard Macer. If you haven't already then I highly recommend you watch it as soon as you get home tonight, but quick you've only got 13 days left to watch it on BBC iplayer!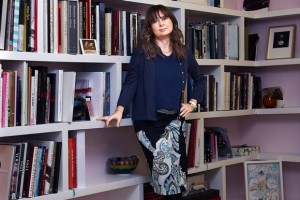 The documentary focuses on the British Vogue publication and mainly on Editor in Chief Alexandra Shulman who is the more reserved version of American Vogue's iconic Anna Wintour. It is most definitely an intriguing insight into the office politics of a work place completely dominated by women.
Now I must admit that as a photographer and a man who is interested in fashion, I have actually rarely had an opportunity to read an issue of the iconic publication as I, along with I'm sure most men, have felt embarrassed to be seen reading a magazine predominantly targeted and read by women. Ridiculous I know, but watching the BBC Two documentary I realised that Vogue is not just about what's hot and what's not in fashion but a magazine filled with various cultural elements too, such as arts & lifestyle pieces.
Last week the Model Students team was in Manchester scouting new faces at the Manchester Met Job's Fair and as if by some magical coincidence the Manchester Art Gallery was hosting the Vogue 100: A Century of Style exhibition. I was intrigued to find out more about the magazine and it's cultural side too, so we took a work trip to the gallery!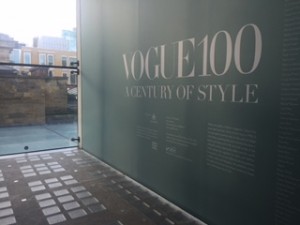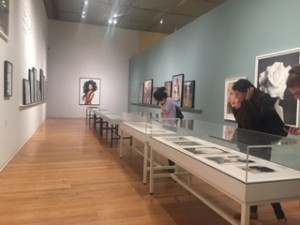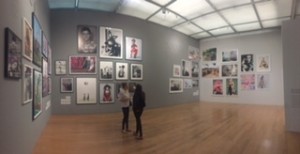 It was interesting to see the evolution of fashion and how much influence historic events had on the publication's features and the photographers work. British Vogue itself began during the first World War due to restrictions to overseas shipping and paper shortages in America.
British Vogue's 2nd Editor Dorothy Todd was the first to introduce the blend of arts and fashion into the publication, shifting it's focus more towards literature. At the time this was not a popular choice and the magazine lost many of it's readers because of it. But this shift in content is what makes Vogue so special today!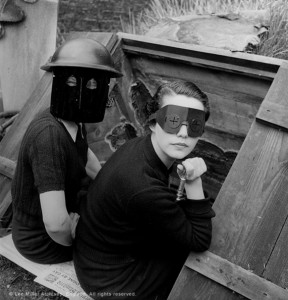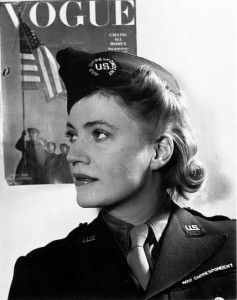 During World War II Vogue even took part in reporting the events of the war and the American model/photographer Lee Miller was commissioned to photograph a series of portraits documenting women in the war, which took her to Normandy, reporting about wartime nursing and then to Paris for it's liberation from Nazi Germany.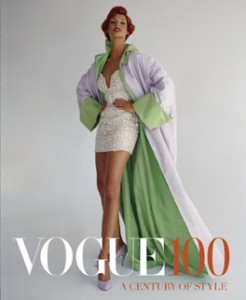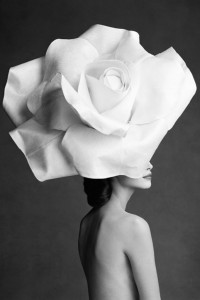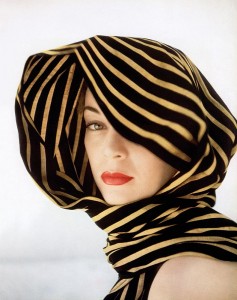 Aside from the cultural aspect that Vogue provides, you cannot but be amazed by the immaculate imagery featured in the exhibition from renowned photographers like Mario Testino, Patrick Demarchelier, Bruce Weber and many more. It is a mosaic of true perfection and beauty throughout the ages! So if you're in Manchester and have a chance, pop in and have a look! Go on, it's free!