April 6, 2017, Paige Young
This week Victoria Beckham was seen out in a t-shirt that read 'Fashion Stole my Smile'. Now we believe this to be a little joke from VB who is famed for her sullen looks, but it does raise some important questions.
As an agency in busy periods we are under huge pressure, we can have up to 20-30 models on a job on one day and our clients expect them all to be on time, professional, enthusiastic, polished and preened to perfection, to be able to work it in front of the camera and GOD FORBID ANY of them not be able to make it becuase they are unwell!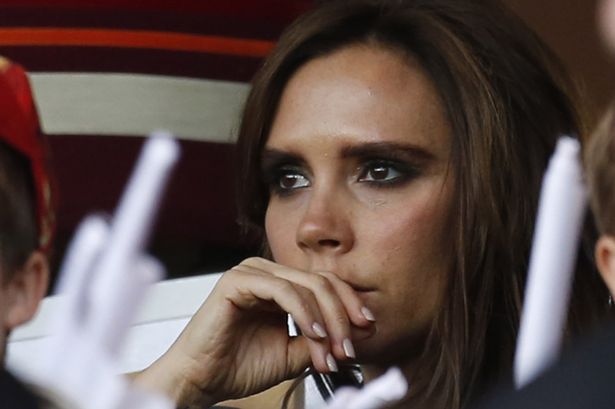 This industry is fast-paced and expensive, people spend hundreds and thousands on shoots and shows so tension and emotions are always running high. You don't get many opportunities to prove yourself as a model so when you do you better give it everything you have got and take every booking you get offered becuase it won't be long before these opportunities dry up.
But models should be grateful for this right? After all they have every teenagers dream job! We get hundreds of applications from young people every month and nearly all but a few we have to turn away.
Last week, it was announced that 21 year old Raudha Athif, an up and coming model and aspiring doctor had reportedly committed suicide. Athif was a 2nd year student at Islami Bank Medical College in in Rajshahi city who became a star after a photograph of her went viral in 2014. The image entitled "Maldivian Girl with Aqua Blue Eyes" stunned people across the world and gained her instant recognition. In October 2016 Athif graced the cover of Vogue India for a special issue celebrating the beauty of diversity. Despite her modelling success, Athif had ambitions of becoming a doctor and claimed that modelling was simply just a hobby. For those who knew Athif this came as a horrific shock. Why would such a bright young girl with an exciting future ahead of her kill herself?

In the very same week Adwoa Abdoa, who recently shot to fame working for brands such as Chanel, Marc Jacobs and Dior, opened up about her battle with depression and bipolar. On speaking about dealing with depression she claimed that at it's worst she thought the best thing to do was to not talk about it at all and in 2015 Abdoa attempted suicide. Fortunately Abdoa survived and with the support from her mum was able to overcome her issues, going on to set up Gurls Talk, a women's positivity campaign. Abdoa has recently taken part in the Heads Together campaign, supported by the Duke and Duchess of Cambridge, this campaign aims to change the national conversation on mental health well being.
It seems like the fashion industry doesn't have time for mental health problems. We have a whole host of amazing clients but we have also had models sent home from jobs for being "too fat" we have had models referred to as "it" we have had complaints because models have showed up with spots and because of that they have been told the shoot would have been better if they hadn't come at all!
A recent article in The Guardian expressed the authors disbelief that the fashion industry still mistreats models and that nobody feels sorry for them because everyone sees them as "skinny mean girls" and guys! Now we aren't saying anyone needs to start feeling sorry for our models. We do however wish that people, including us, had a bit more time for them. We are eternally grateful that our models often have each other at jobs and castings for support.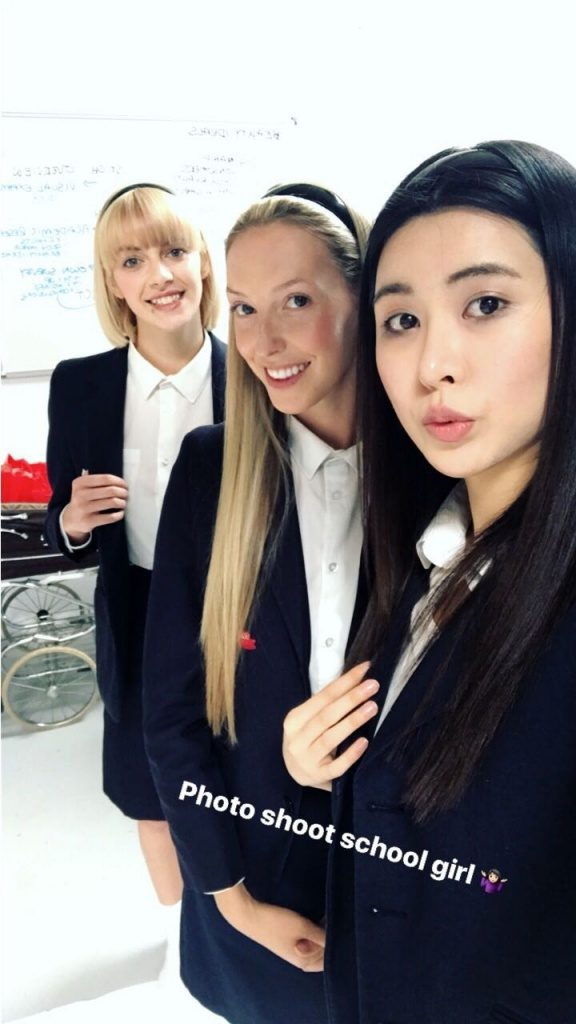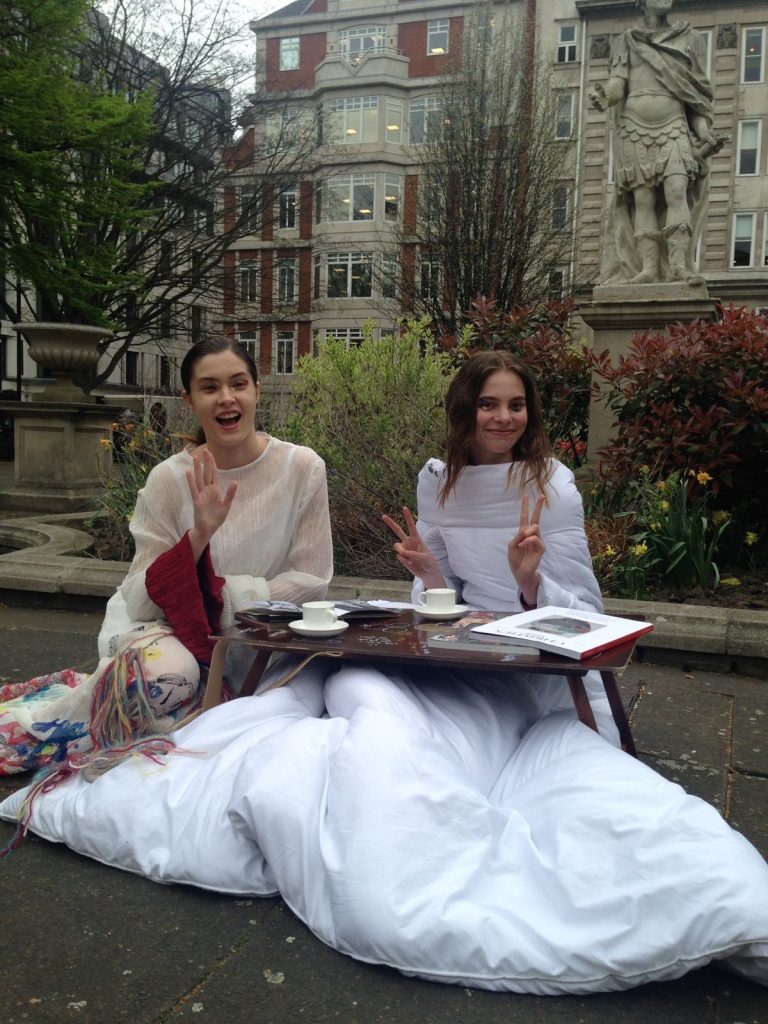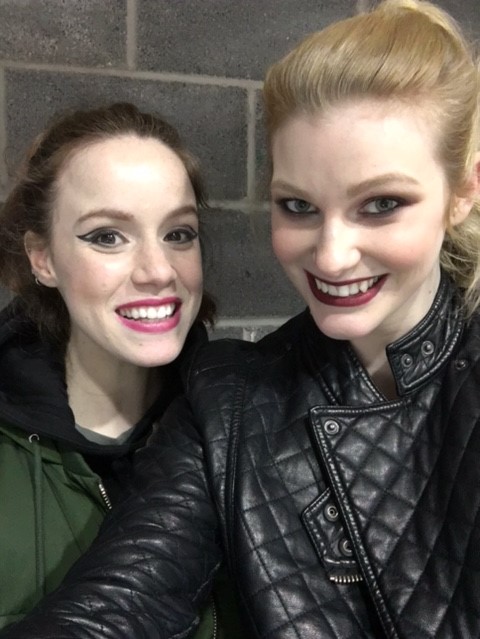 Jodie, Katie and MoMo, Ruxi and Gloria at shoots this week. Miriam and Greta at Lincoln uni lookbook shoot last week.
Unfortunately we get swamped by multiple bookings and dealing with clients. I kid you not, last week on a day where we had 12 different jobs happening,  I ended up at Bradford college standing in for a model at a shoot (she was too ill to go and I was the closest fit to anyone we had available) at the same time trying to reschedule a shoot for another client and find a replacement model for a shoot the next day as the model we had booked was stuck in another country, her flight home had been cancelled. When my colleague Jose text me to say that one of our models had gone to Nottingham instead of Northampton for a job I just laughed, because you have to laugh or you would cry (you will be pleased to know the other 9 jobs that day went quite smoothly)
Sometimes we do have a big old laugh at the ridiculous, weird and wonderful, demanding and fast paced industry that we work in. If you get chance, stop, take a moment and think about the models. They are not clothes hangers, they are not mannequins or a product that you can take back because you didn't like them. They are human beings with feelings, they aren't always perfect but they work really hard.
And whilst you are at it, spare a thought for Victoria Beckham, she hasn't smiled in so long she had to make a t-shirt about it.
Anna, Pauline and Paige xxx